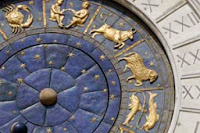 Every Sunday, I offer a round-up of the links I posted this week. It's been a good week with lots of interesting comments, RTs, Facebook replies, and other interaction. I love comments!
New feature: Under-read post that I really like – Please read: How to Write an Opinion Essay in 63 Easy Steps. I just think it's funny, and I don't do funny that often.
Last week:
Speaking of comments, Popular Science shut down theirs,
citing a study that polarizing comments can be bad for knowledge and
accuracy. I believe it. But if you dig into the study and responses to
the study, you'll see that the real conclusion is that a heavily
moderated comment section is the best option. It's just not an option
that big websites with tens of thousands of comments can afford to do.
But I can!
So – disability, gender, popes, and noodles. A pretty typical week. Later, I'll post about Ricky Gervais and his new show Derek.